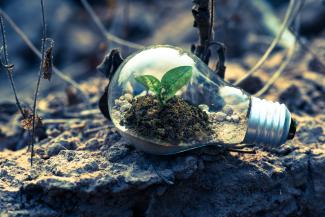 Should You Invest in the Cannabis Industry?
Since November of 2020, the number of U.S. states to legalize medical marijuana has increased to 36 total states. The cannabis industry has grown steadily over the years, and has recently been accompanied by a raise in stock prices as well. Preceding the recent election, marijuana stock prices quickly rose with the anticipation of more states choosing to legalize cannabis use. However, it is not too late for investors to add cannabis positions to their portfolios if they are in the right financial position. 
When investing in the marijuana industry, it is important to know the three primary types of marijuana companies: marijuana growers, cannabis-focused biotech and providers of ancillary products and services. Make sure to research the company in terms of strategy, growth and expansion, competition, and to see if the company is profitable. When looking into marijuana stocks, it is crucial to understand which geographic target markets the company is reaching since each market comes with different opportunities and risks. Most marijuana companies are predominantly small and come with a low valuation, where they often trade as 'penny stocks.' Ideally, it is important to pick a company with strong leadership and a proven track record. Investing in marijuana stocks can be risky, so investors need to assess their risk tolerance before investing. 
However, as more states begin to legalize marijuana for recreational and medical use, the industry may attract more investment interest. The top marijuana stocks to watch in 2021 are Canopy Growth Corporation, Aphria, Cronos Group, Innovative Industrial Properties, and AdvisorShares Pure Cannabis ETF. With a market cap close to $10 billion, the top-ranking cannabis company is Canopy Growth Corporation, making this the largest marijuana stock by value. The company also recently launched a CBD product line, allowing their products to be widely accessible throughout the U.S.
As marijuana stocks continue to grow, investors need to research the stocks before investing. Although investing in this sector often comes with a lot of risk and uncertainty, growth in the industry is expected to increase, which means any of the top-ranked stocks could breakout at any point. If you are an investor with a high-risk tolerance and have the ability to buy and hold stocks, you may be well-suited to invest in the cannabis industry.