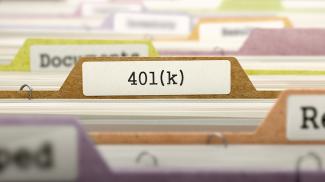 5 Ways a Competitive 401(k) Plan Helps Your Business Grow
With so much talent in the workforce applying for jobs these days, it is becoming increasingly important for a business to offer competitive benefits. And as a business, you are only as good as the people who work for you. Beyond the salary, a benefits package can persuade a great candidate to choose you, rather than your competitor. A key component to any benefits package is a company's retirement plan. The retirement plan lets employees know that you care about their future and want to see them succeed beyond work. Additionally, many businesses have found themselves in the throws of a retirement package that doesn't seem to truly offer any tangible benefits. Perhaps you are finding yourself wasting too much time on communications surrounding the benefit. Perhaps it feels like you are just spending money and not getting anything in return. Retirement plans may appear to be costly on the surface but here are five ways which a high performing retirement plan can affect your bottom line.
1. Lower Your Employee Turnover Rates 
Hiring and training a new employee can be very costly for employers. This is why keeping new hires (and talent!) around is very important to your bottom line and profit margins. Don't let your new hires leave for greener pastures because of a sub-par retirement benefit.
2. Increase Team Productivity
A good retirement plan lets your employees know you are thinking about them and care about their future. It also creates financial wellness within their personal lives. It is no secret that happy employees and great overall employee morale creates productive teams that care about the work they do. Productive employees have a direct impact on your bottom line so don't sell them short!
3. Save Valuable HR Time
Is your HR director fielding questions about the retirement plan website, what investments an employee should be in and how much should an employee be deferring? This is all too common in the 401(k) and retirement plan space. Higher performing retirement plans almost always have a good financial advisor or wealth manager fielding these questions. In the long run it will save countless hours that your higher-level HR or operations manager should be using for higher-level business development tasks 
 4. (Finally) Attract The Talent Your Company Needs
Attracting top-tier talent is a priority of any company. Did you know that 80% of employees would rather have a job with great benefits over a significantly higher paying job and no benefits? A quality retirement plan benefit may be just what an employee prospect is looking for. To stay competitive, it is important to differentiate your retirement benefit from the rest of the pack. After all, it's that top-tier talent that is going to make your company grow faster than the competition.
5. Executive Time
As your business and retirement plan grows it becomes increasingly important to monitor many aspects of the retirement benefit. Business executives that try to take this on themselves end up wasting countless hours trying to evaluate investments, deciding on which vendors to use or if changes should be made. Oftentimes the wrong decisions for long term efficiency get made. Don't waste time and valuable executive's attention; hire help and save money!

Don't overlook a top-notch retirement plan benefit for you employees. Time and time again businesses push off evaluating their 401(k) or other plan type because it's not a priority. The truth is, it has to be a priority if you have plans to grow and build an amazing team behind your product/services. A great retirement plan with a solid team of experts behind increases your team's overall efficiency, helps you reach your goals of growth, saves you valuable time and creates a team environment that employees truly want to hang on to for a long time. 

Resources: https://hrexecutive.com/heres-why-some-employees-prefer-more-benefits-over-a-pay-boost/, By: Maura C. Ciccarelli | January 10, 2019
Blue Water Capital Management, LLC is a Syracuse, NY – based, SEC Registered Investment Adviser, specializing in retirement plan consulting, individual wealth management and 3rd party asset management.